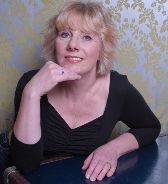 Virtual office including: Typing, digital transcribing, audio typing, CVs (curriculum vitae), bookkeeping, PA services, telephone answering, Sage computerised accounts, filing, direct mail service, research and many more services.
What do we do at N W Secretarial & PA Service & why should you use our service?
We offer a cost effective, professional and efficient service. Offering freelance virtual support from our own office. We also have clients that we go out to as well, for those who prefer work to be done on their own premises.
Using us as your virtual office with our own equipment means that you have not got the expense of setting up your own office and fitting it out with furniture and office equipment and incur the associated running costs.
Particularly in today's climate this makes our service a very cost effective way to have a quality secretarial, PA and administration service without the additional costs of you having to pay National Insurance, pension contributions, holiday and sickness pay, therefore keeping costs right down without compromising on the quality of service.
You can use our secretarial/PA/administration service as little or as often as you like, you can use our service as a one off or to get you out of a scrape at your busy periods or on a regular weekly/monthly basis.
We can cover for holiday or sickness periods if required.
Do you ever work away from home? Working as an assistant manager in hotels I saw many business people working away from home all week. They would arrive on a Monday evening after leaving home early in the morning and spending the day in the office and they would then start working in the bar, the restaurant or in their room and the rest of the week would be exactly the same. They would check out on a Friday morning. I would see this happen week in and week out. We can take the stress out of this for you and give you your evenings back so that you can relax and recharge your batteries for the office the next day. Just ask us how we can help you achieve this.
We have flexible working hours, not just 9-5 pm, including early starts, late finishes and weekends. We realise how important it is to make those deadlines.
We free up your quality time, therefore leaving you to do what you do best - running your business.
We are based in an old converted cotton mill, which is a listed building; Copley Mill, Huddersfield Road, Stalybridge - just 5 minutes from Stalybridge railway station.
We have many years experience in various roles and are placed in a position of trust, and where confidentiality is an essential part of our service (solicitors and medical professionals being some of our clients).
We pride ourselves in being flexible and accomodating to our clients.
If there are any secretarial/PA/administration services etc that you require that are not listed on our website please ask and we will advise how we can assist you.
Sue Willett (Proprietor)
N W Secretarial & PA Service
Contact us on: 0161 425 7909 or click here to contact us via our Contact Us form.
ICO (Information Commissioners Office) - Registration reference: ZA011403.